Supporters &
Contributors
Teach Access is a non-profit that collaborates with academic institutions, industry, and disability advocacy organizations to make the fundamentals of digital accessibility, including design principles and best practices, a part of undergraduate education.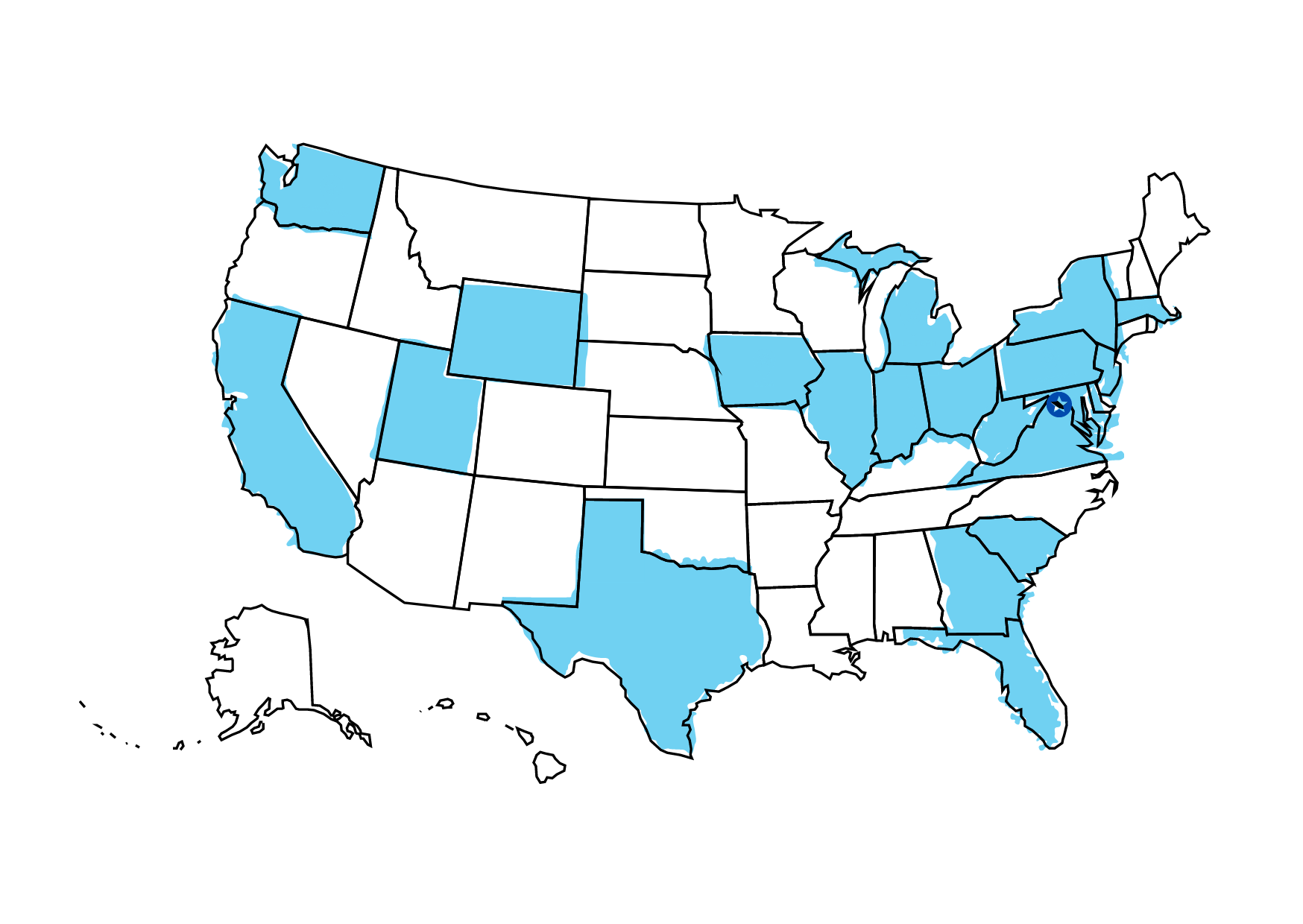 Member Map
Teach Access has members all across the United States (and more)!
The most populous location is California with 10 members headquartered there, followed by New York and Virginia with 4 members each.