Our Team
Our Board of Directors and Project Teams are led by Teach Access members from industry, advocacy, and academia.
Kate Sonka
Executive Director
she/her/hers
Kate Sonka has served as the Executive Director of Teach Access since 2019. She holds a Master's degree in Bilingual/Bicultural Education from DePaul University and has worked in higher education since 2009.
Previously, Kate was the Assistant Director of Inclusion and Academic Technology at the College of Arts & Letters at Michigan State University where she worked to improve teaching and learning with technology through accessible course design and support, experiential learning, and training and mentorship for faculty members and students.
Kate's teaching experience includes an introduction to accessibility in the humanities course; first-year writing course for non-native English speakers; a study abroad program to China about language acquisition and global English; a study away program where students explored and met leaders in the film and creative industries in Los Angeles, USA; and the Teach Access Study Away program where students engaged with tech companies about accessibility in Silicon Valley, USA.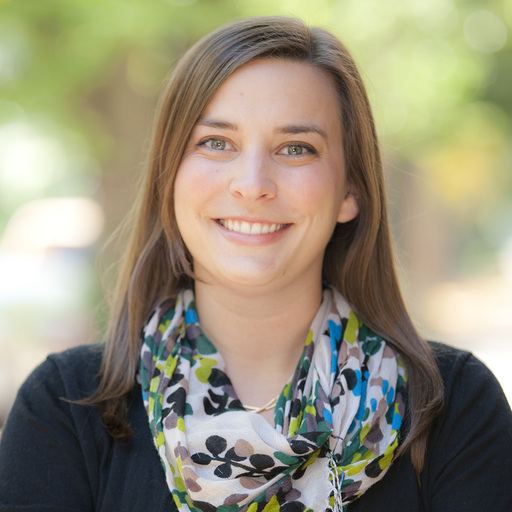 Leslie Johnson
Project Coordinator
She/Her/Hers
Leslie Johnson joined Teach Access as the Project Coordinator in February 2022. As Project Coordinator, Leslie is responsible for leading many of the Teach Access projects and supporting organizational needs.
Leslie has 10 years of experience working in Higher Education, with 8 years in Higher Education Disability Services. Prior to joining Teach Access, Leslie served as a Teach Access volunteer from her role at Michigan State University (MSU) as Assistant Director of the MSU Resource Center for Persons with Disabilities (RCPD). In her MSU RCPD role, Leslie led efforts to increase accessibility on campus and managed all Assistive Technology purchases, adoption, and training.   
For her undergraduate education, Leslie studied Retailing and Merchandising Management at Michigan State University and completed graduate degrees in Master of Business Administration and a Master of Education, Adult Education and Training. In addition, Leslie also completed a certificate in Assistive Technology Application at California State University, Northridge.
Leslie is a technology enthusiast and finds excitement learning about new technologies and sharing that enthusiasm and knowledge with others. She believes that technology can have a positive impact and improve our abilities to thrive in all aspects of life, which is why it is important for technology to be accessible to all.
Mindy Kolin
Director of Development & Industry Partnerships
she/her/hers
Mindy joined the Teach Access team in August, 2022 and has spent more than 25 years serving in the non-profit sector directing development, marketing, and public relations efforts for non-profits that served individuals with disabilities, seniors, victims of domestic violence, and animal welfare.  
Mindy holds a Master's degree in Counseling from Long Island University and also worked in higher education in both graduate admissions and career development as well as within the communications department for a large K-12 district in Colorado Springs. 
In late 2020, Mindy started noticing a change in her vision and learned she had developed closed-angle glaucoma and cataracts.  After multiple laser surgeries, Mindy still experiences "ghost images" and double vision, and has been using assistive technology since 2021.  
Mindy will be expanding fundraising efforts to help Teach Access reach 1 million students by 2030 and create a future where technology is born accessible.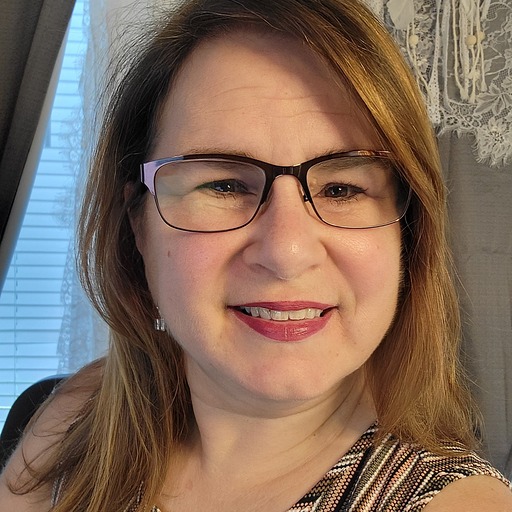 Rolando Méndez-Fernández
Director of Education
he/him/his
Rolando joined the Teach Access team in February 2023 and brings 18 years of experience in higher education. Rolando worked at the InterAmerican University of Puerto Rico in various roles related to teaching and learning, faculty development, instructional design, student services, quality assurance, and technology adoption. He also taught management, Human Resources, Communications, and academic writing courses. For the past six years, Rolando has been engaging educators in Puerto Rico in adopting inclusive, user-centered practices and creating learning experiences that accommodate the needs and preferences of all learners.
Rolando is currently completing a doctorate of Management in Organizational Leadership. His research identifies organizational, managerial, technological, and learning design factors that facilitate knowledge creation and learning in small and medium enterprises.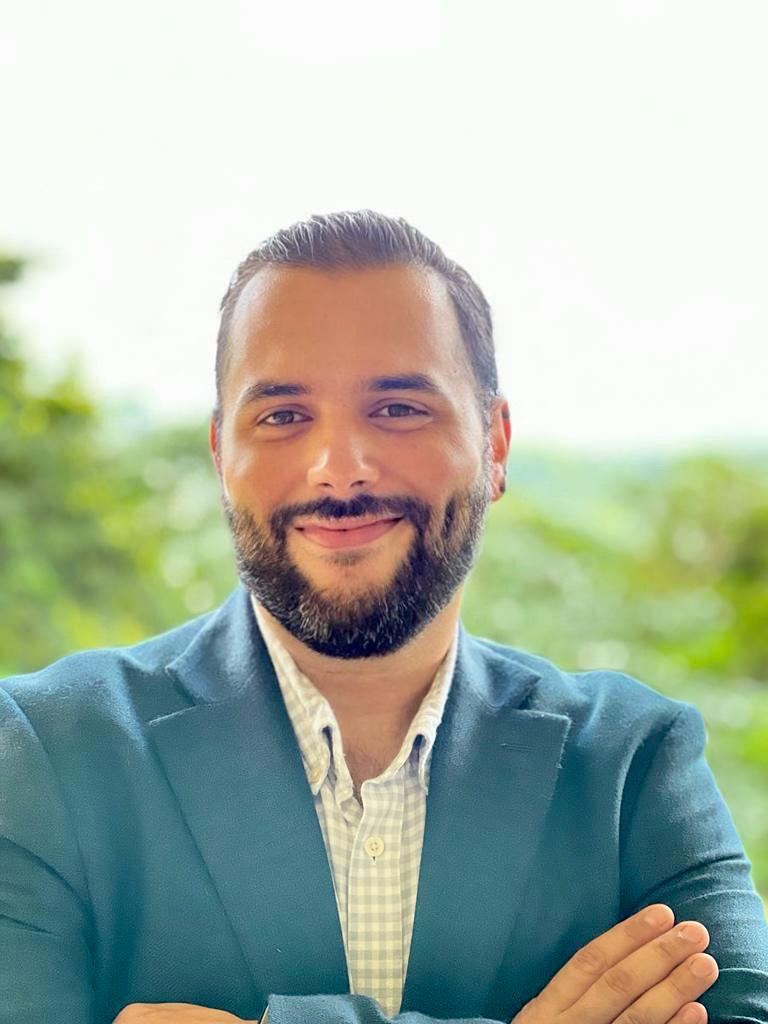 Emily Paterson
Teach Access Intern
she/her/hers
A junior at Michigan State University, Emily is studying Professional and Public Writing and Experience Architecture with minors in Graphic Design and Museum Studies. Her studies place an emphasis on user experience, content writing, visual design, and social media management. Joining Teach Access in February 2023, she is passionate about centering accessibility as the foundation for all meaningful design work and content creation. In the future, Emily hopes to design inclusive programs and experiences at formal and informal learning institutions.
Teach Access Board of Directors
Laura Allen
Chair
She/Her/Hers
Laura Allen is the Head of Strategy & Programs for Accessibility & Disability Inclusion at Google. She works cross-functionally across teams to improve the accessibility and usability of Google products and processes, and to make Google a more accessible and equitable place for people with disabilities. In addition to her core role, Laura is the Co-Head of Operations of the Disability Alliance Employee Resource Group. Due to her personal experience with low vision, she believes that technology has more power now than ever to transform lives, and progressing accessibility and disability inclusion is her true passion and purpose. 
Prior to her role as Head of Strategy & Programs, Laura was the Senior Accessibility Program Manager for the Chrome and Chrome OS teams at Google. For 6.5 years, she collaborated with engineers, designers, product managers, and researchers to make the Chrome family of products accessible and usable across platforms, for people with a wide range of disabilities. 
In addition to her board responsibilities for Teach Access, Laura has also served on the board of directors for the San Francisco Lighthouse for the Blind and Visually Impaired since 2017, and is the 2nd Vice Chair. As of 2020, she also serves on the board of the Alphapointe Foundation, an organization centered around empowering individuals who are visually impaired to achieve their goals and aspirations and gain meaningful employment.
For her undergraduate education, Laura studied International Business, Marketing, and Music at Georgetown University. She also completed an Executive Leadership graduate program at Stanford University in March 2021.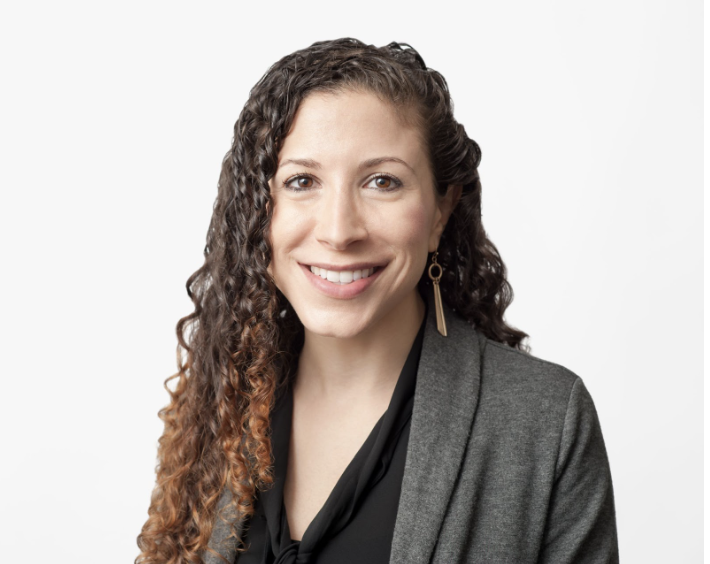 Yasmine Elglaly
Secretary
She/Her/Hers
Yasmine Elglaly is an assistant professor of computer science (CS) at Western Washington University. She earned her Ph.D. degree in CS from Virginia Tech, where she worked closely with blind students and blind scholars on the accessibility of touch screens for reading and studying purposes. She has founded the KIND (Komputing for INclusion, and Disability) lab that focuses on accessible computing research. Dr. Elglaly, with her students and collaborators, investigates how software development tools may better support the creation of accessible websites and mobile apps. She also studies the various ways of teaching accessibility to graduate as well as undergraduate computing students, and the inclusion of accessibility knowledge in fundamental computer science courses. You can read about her work on ResearchGate.
Elglaly is passionate about inclusion and she focuses her service on inclusion-related efforts. In addition to her engagement with TeachAccess, Elglaly is an active member of the Special Interest Group Computer Science Education (SIGCSE), which organizes annual forums for CS educators. She is the Co-Chair of SIGCSE's Universal Design Committee, with the mission of creating an accessible and inclusive participation environment for all SIGCSE members. Elglaly is also a Community Ambassador at Western Washington University for supporting diversity, equity, and inclusivity. She actively engages CS students from under represented groups in her research projects, such as women and students with learning disabilities. Many students co-authored research articles and were supported to present their work in top-tier conferences.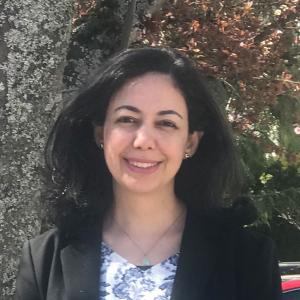 Sean Keegan
Treasurer
He/Him/His
Sean Keegan is the Director of the Office of Digital Accessibility at Stanford University. He leads a team in providing technical expertise, training, and best practices across the Stanford community to deliver accessible websites and digital solutions for people with disabilities. Sean is also the program lead for the Accessibility in IT community, a pillar of Stanford's IDEAL IT initiative, focusing on building awareness, allyship, and accountability around digital accessibility at Stanford.
Prior to his current role, Sean was the Director of the CCC Accessibility Center, an initiative funded by the California Community Colleges Chancellor's Office and located at Butte College. There, Sean helped build a system-wide resource delivering training, technical support, and guidance in the areas of assistive technology, alternate media, and web/IT accessibility for students, faculty, and staff in the California Community College system.
Sean is the past president of the Access Technology Higher Education Network (ATHEN) and recipient of the 2019 CSUN Center on Disabilities Strache Leadership.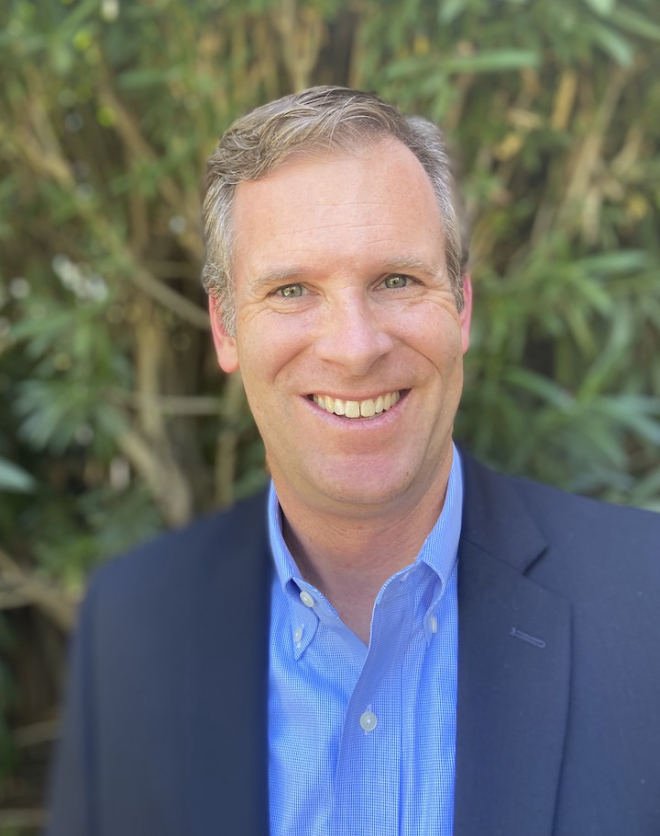 Meena Das
Member
She/Her/Hers
Meenakshi 'Meena' Das is a software engineer at Microsoft working on building accessible frontend experiences. Through her accessibility expertise she has advised several individuals and organizations on how to make their products accessible to people with disabilities. She is the founder of 'Working with Disabilities' support group for working professionals with disabilities which has over 3000+ members on social media. For her tech inclusion work, she was inducted into the National Susan M. Daniels National Disability Mentoring Hall of Fame, named a DO-IT Trailblazer for changing the way the world views people with disabilities, and recently awarded the Disability:IN NextGen Leader of the Year. In addition to serving on the Teach Access Board, she is also a member of the Accessibility Leadership Committee and the NextGen Council of a non-profit organization named Disability:IN, and has been featured by the Times of India, ABC News, CNET, Forbes and Tech Times for her views on disability inclusion in tech. You can follow her on Instagram where she shares Accessibility tidbits and experiences from her personal life.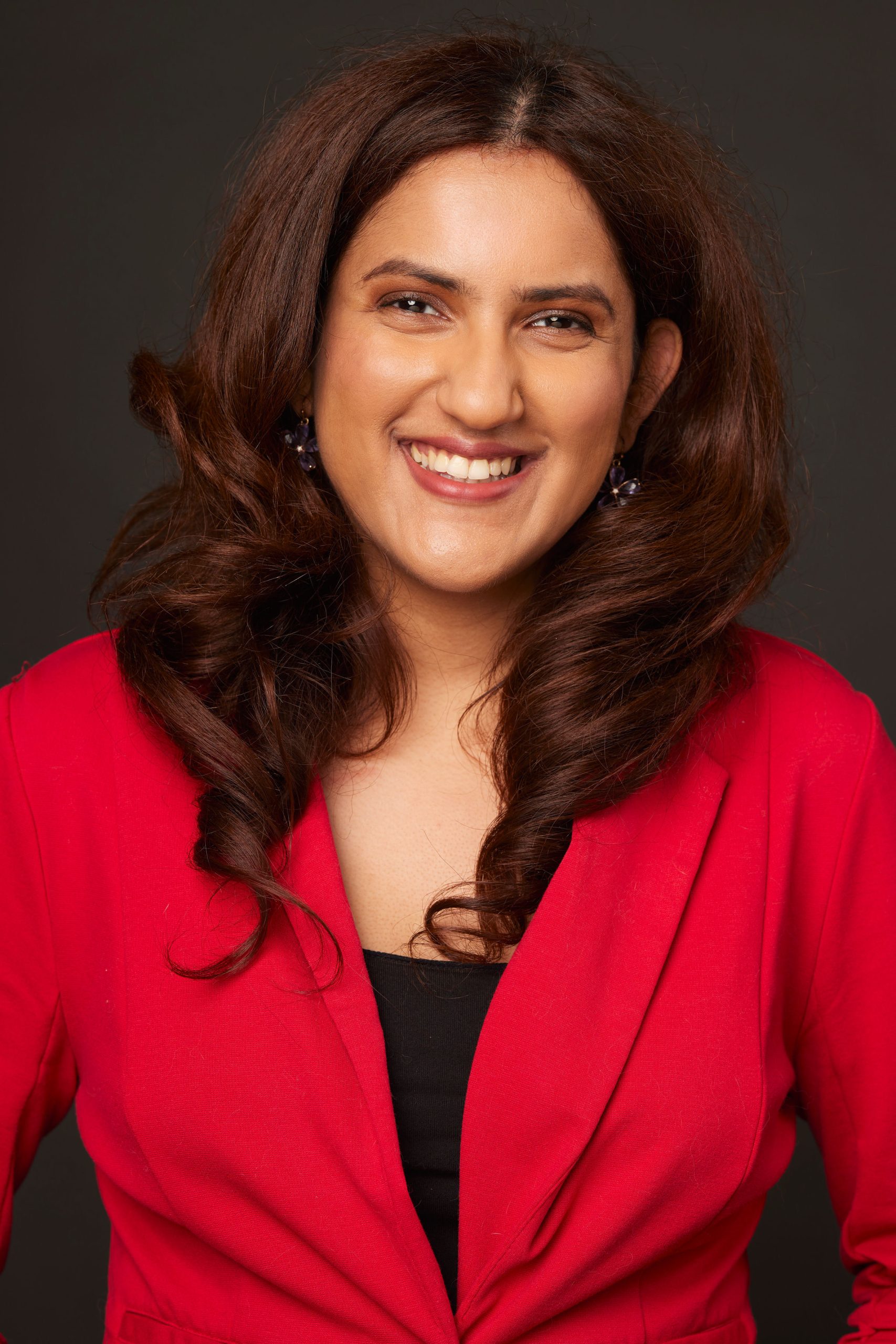 Lainey Feingold
Member
She/Her/Hers
Lainey is a disability rights lawyer who has worked to make the digital world more accessible since 1995. She helped negotiate the first web accessibility agreement in the United States in 2000.
Lainey developed and practices Structured Negotiation, a dispute resolution and collaboration strategy that avoids lawsuits and focuses on lasting change and relationship-building. Structured Negotiation has been used to advance accessibility in the public and private sector for more than a quarter century. Lainey is also the author of Structured Negotiation: A Winning Alternative to Lawsuits (2d edition 2021).
Lainey is also a consultant and an 
international speaker and trainer
 on topics including collaborative problem solving, the digital accessibility legal space, accessibility ethics, accessible procurement, and best practices for baking digital accessibility into policies and practices of organizations large and small. In 2017 Lainey was selected as an American Bar Association Legal Rebel – a group of "innovators who are remaking the legal profession." More information on 
Lainey's website
.
Reginé Gilbert
Member
She/Her/Hers
Reginé Gilbert is a user experience designer, educator, and author with over ten years of experience working in technology. She has a strong belief in making the world a more accessible place that starts and ends with the user. 
Reginé's areas of research focus are digital accessibility, inclusive design, and immersive experiences.
In 2019, Reginé's first book, Inclusive Design for a Digital World: Designing with Accessibility in Mind, was released through Apress publishing. In addition, Doug North Cook and Reginé Gilbert are working on a book titled Human Spatial Computing, which Oxford University Press will publish in 2023.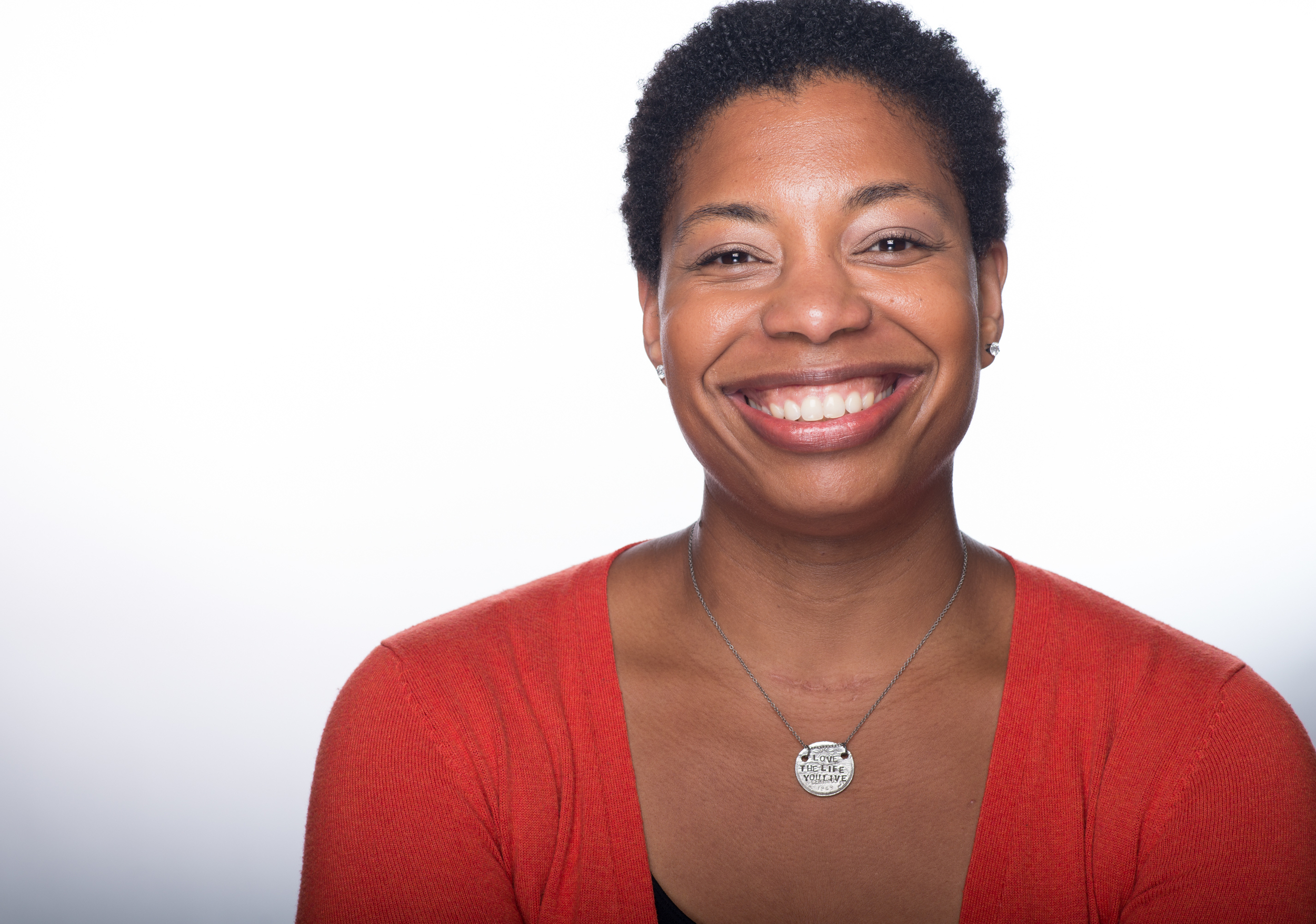 Larry Goldberg
Member
He/Him/His
Larry Goldberg is a leading accessible media and technology expert and consultant. With more than 35 years of experience as an innovative leader, entrepreneur, inventor, advisor and mentor, he has advanced access to a wide range of media and technology for people with disabilities, driving inclusive policies, processes and organizational infrastructures for large and small, for-profit and non-profit, public and private sector institutions.
Larry began his consulting career after eight years at Yahoo, as Senior Director and eventually, Head of Accessibility. As Head of Accessibility, he directed a dedicated team of accessibility professionals and coordinated with thousands of designers, developers, engineers, product managers and executives to ensure that Yahoo's many products, services and media offerings were as accessible as possible to people with disabilities.
Larry was also a co-founder of: 
WGBH National Center for Accessible Media

Teach Access

XR Access

Procure Access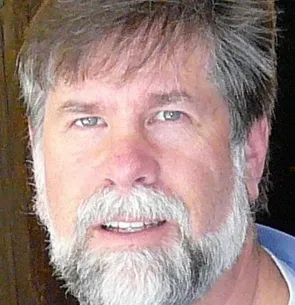 Jeff Wieland
Member
He/Him/His
Jeff Wieland currently works in product management for the Social Impact org at Meta, and previously was the Head of Accessibility at Meta. He started the Accessibility team at Meta and grew it into an award-winning multidisciplinary product group. He has worked in product management, user research and technical program management and has over 16 years of experience in the tech sector. Jeff is also a co-founder of Teach Access.