Dear Teach Access community,press release about our new programming.
The new academic year is upon us and we are thrilled to usher in a new season of learning, growth, and innovation. Our Student Academy, Student Ambassadors, and Teach Access by Design programs start this month, welcoming new learners from various institutions nationwide to the Teach Access family. This academic year is going to be a transformative one, for Teach Access, our community, and or learners. We're excited to keep you informed and aware of our expanded reach toward 1 million students by 2030. Check out our latest
Faculty Feature
The Faculty Fellowship Pilot program last spring extended a warm welcome to educators from diverse institutions across the nation. Insights gained from the pilot phase served as a catalyst for program improvements, prompting the shift towards a year-round structure. This model aims to increase faculty engagement, enhance program outcomes, and offer greater flexibility to accommodate faculty members' schedules.
Support Us
Corporate Sponsorship
As you're planning 2024 budgets, we hope you will consider becoming a corporate sponsor or increasing your level of giving. Corporate sponsorship is critical to Teach Access because it provides essential financial support needed to develop and expand accessibility programs and allows Teach Access programs and resources to remain free to students and instructors.
Join the Building Bridges Collective Today
An individual gift to the Building Bridges Collective directly supports Teach Access programs and resources. Make a gift now, and help us build the bridge to digital accessibility. By supporting Teach Access, you're not just advocating for change, but creating a future workforce where technology can be born accessible.
Make A Gift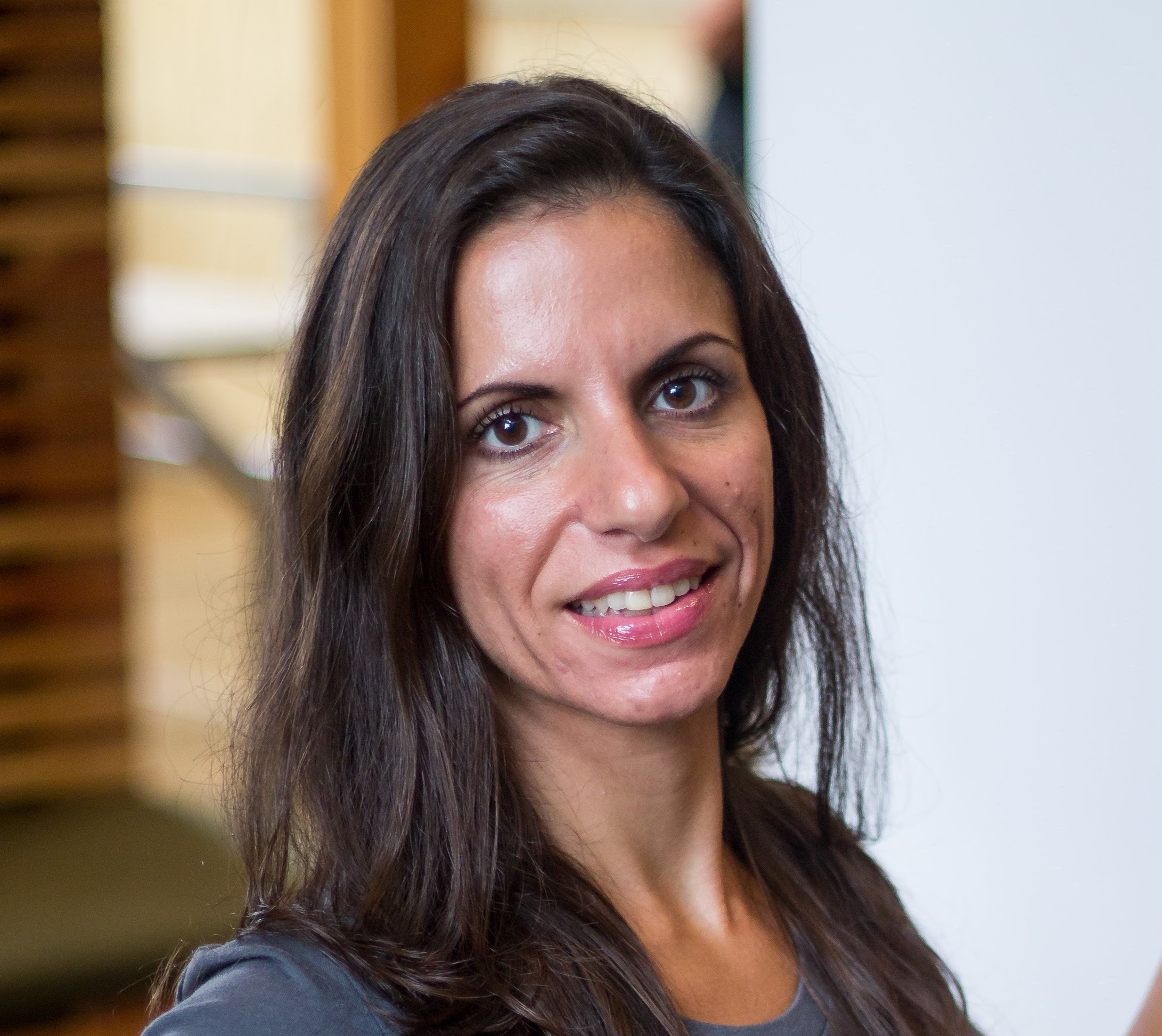 Eva Sofianos, Deputy Chair, Computer Science, Lehman College, CUNY
"As a professor, I always try to be mindful of students' needs and remind them that everyone faces different challenges in life, but it is easy to miss something, especially if it is invisible. The Teach Access Faculty Fellowship Pilot program gave me knowledge and tools to use moving forward that have enabled me to consider various disabilities as I develop curriculum and activities for my students so that I can create a more accessible experience for them. Additionally, I am able to educate students on creating inclusive environments and developing accessible applications so that we can grow the circle of inclusivity. We're not perfect, but as long as we're willing to put in the effort, we can make progress with all that we do."
NEW Accessibility Courses for Educators
We recently released seven free, self-paced courses for educators to introduce them to disability, accessibility, and accessible design across various disciplines. The goal is to support educators in learning about these topics and feel more prepared to integrate them into their own courses. Visit our website to learn more about these courses, or click on any of the links below to be taken to the registration page.
Teach Access Student Academy
The first session of the Student Academy took place this past Friday, with 120 students registered! Guest presenter, Ani Grigorian, introduced students to general topics covering different types of disabilities, ableism, disability language, and disability models to name a few. The recording of this first session is available to watch on our YouTube channel.
Don't worry, it is not too late to register for upcoming sessions of the Student Academy! Registration for the Teach Access Student Academy is FREE and open to any students enrolled in an undergraduate or graduate program at a college or university throughout the 2023-2024 academic year. Students can register at anytime and join the upcoming sessions by visiting the Student Programs webpage
Join the Student Academy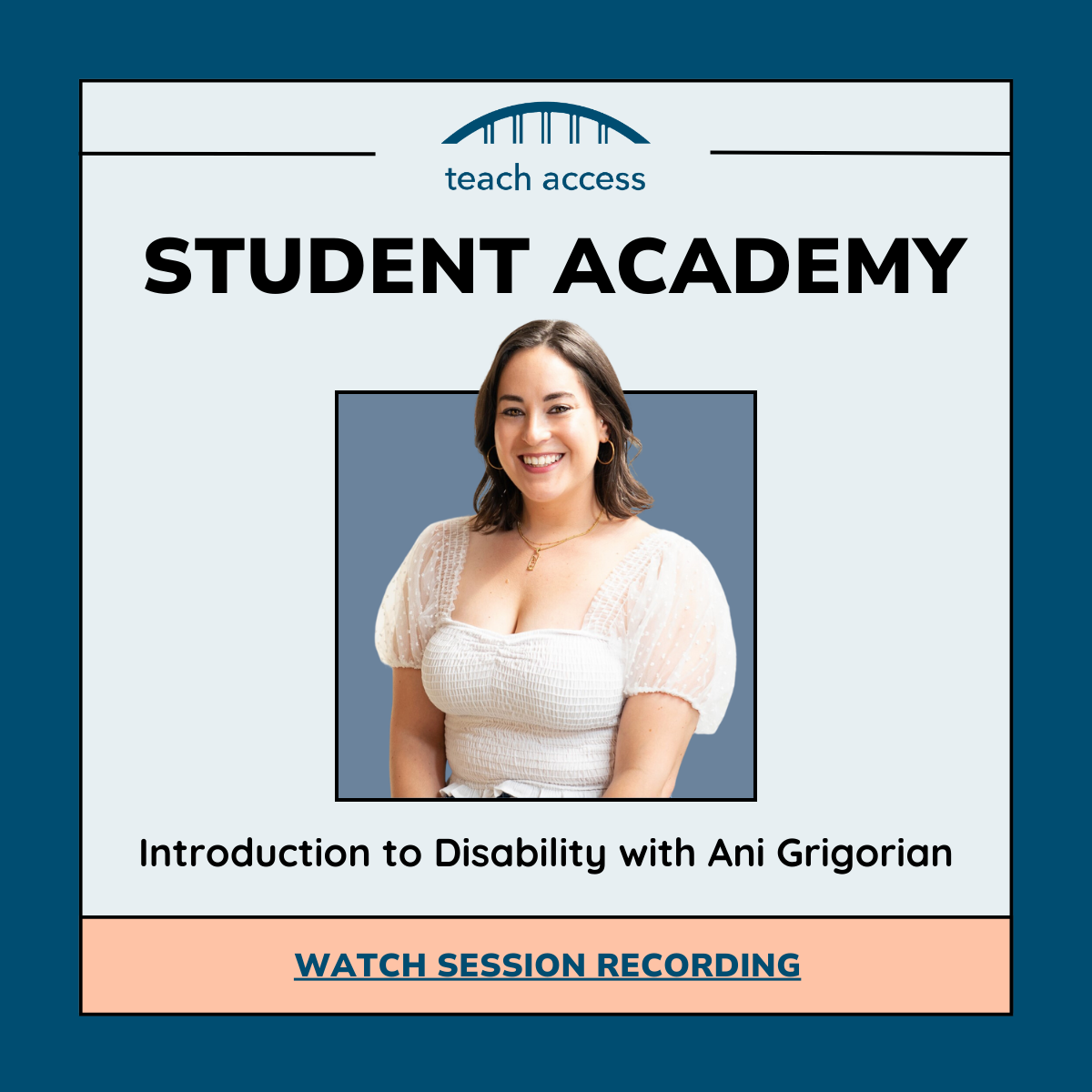 Student Ambassadors Program
This Friday, September 22nd, we are launching this brand-new program to engage more than 80 students from various majors and institutions in learning about disability and accessibility, building a community of inquiry, and developing projects to advocate for accessibility in their disciplines and institutions. The Student Ambassadors Program has required sessions in the fall, with additional engagement opportunities during spring. Students enrolled in the Student Ambassadors program must also attend the Student Academy sessions.
Meet the Student Ambassador Leaders
Natasha Ishaq
Natasha Ishaq graduated from The College of New Jersey this past spring with a major in anthropology and a minor in political science. She is currently in the process of applying to law school.
"As a Student Ambassador Lead, I look forward to the opportunity to work with leaders across academic disciplines and campuses to drive meaningful change and bring accessibility to the forefront of the conversation."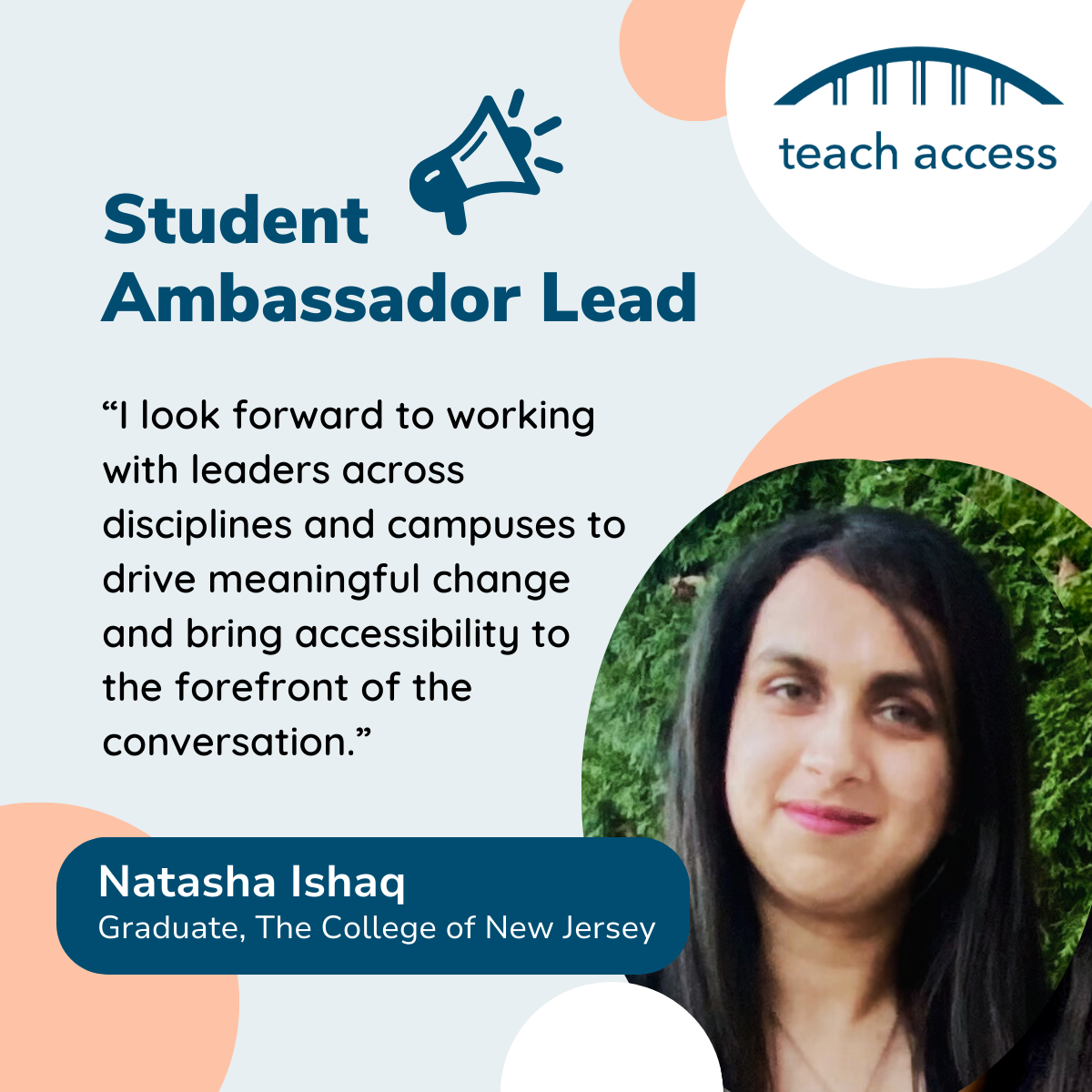 Emily Paterson
Emily Paterson not only is our fabulous intern, but also a senior studying Experience Architecture and Professional and Public Writing at Michigan State University College of Arts and Letters.
"I wish to be a part of a world in which access is inherent in everything created, rather than the responsibility of an exhausted few. Students are our greatest hope to help us break out of this cycle."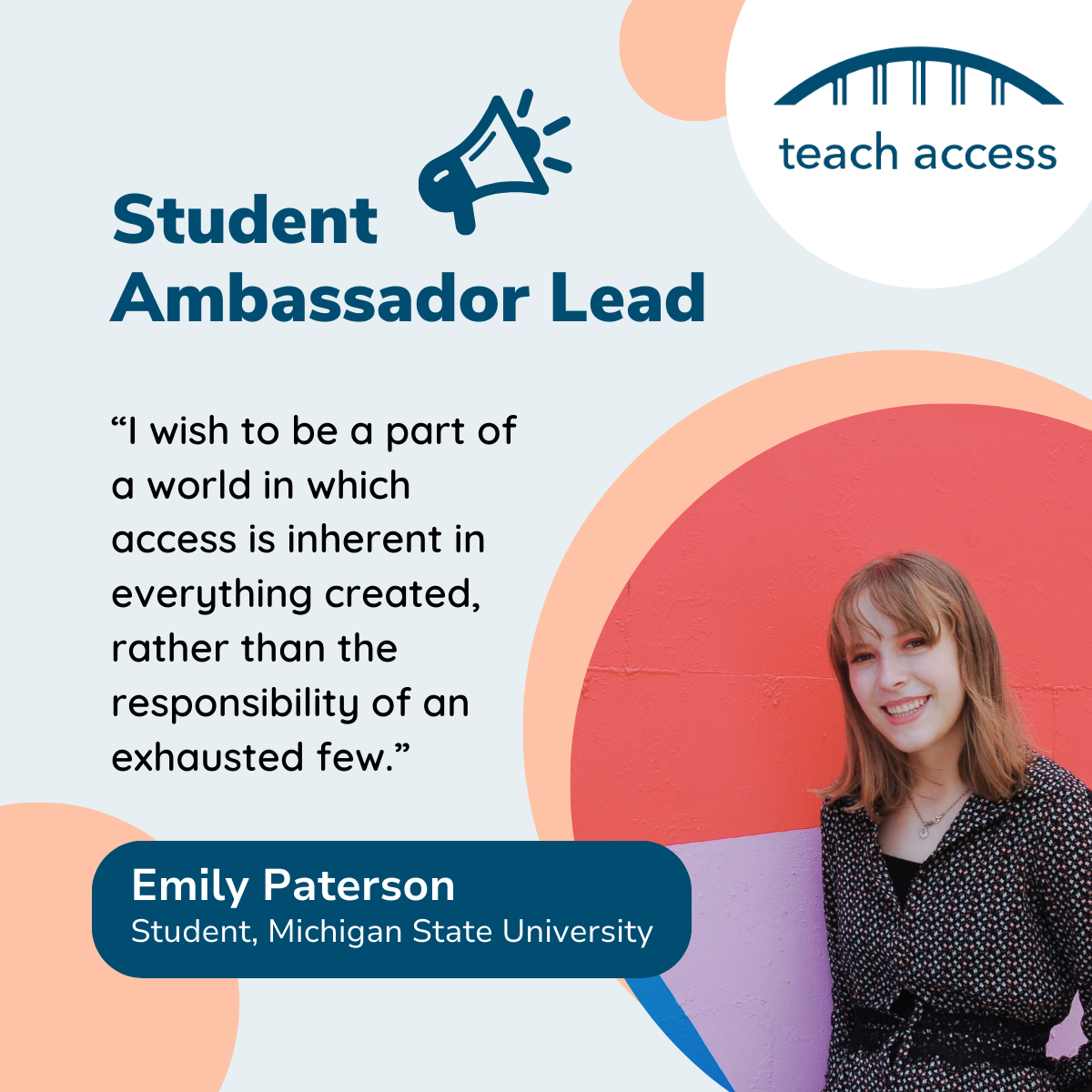 Hannah Kindree
Hannah Kindree is a graduate student studying Cybercrime and Digital Investigations at the College of Social Science at Michigan State University.
"Accessibility is so important in a variety of disciplines and areas. I am so excited to connect with people from all different places and backgrounds that share a common goal of learning more about accessibility—together!"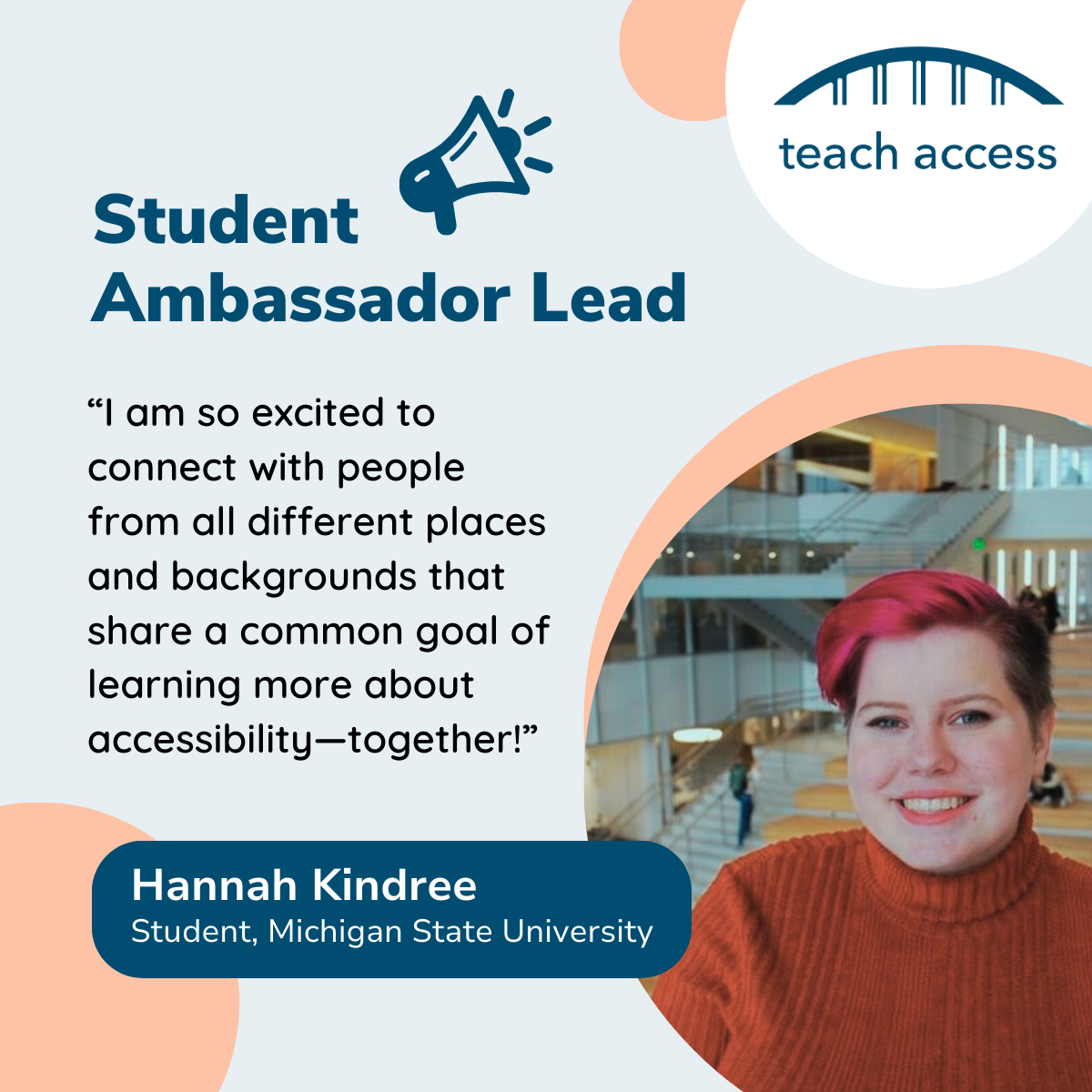 Upcoming Events
Teach Access is on the move! Will you be at any of these upcoming events? We love connecting in person. Please email info@teachaccess to let us know!
HighEdWeb Annual Conference
Are you interested in learning from other digital professionals in higher ed? TheHighEdWeb 2023 Annual Conference brings together the best and brightest. Together, we'll explore the unique digital issues facing colleges and universities.
No travel budget? No problem. Join us online, Oct. 9-11, for access to:
Three conference tracks focused on accessibility, content strategy and other cool stuff.
Poster sessions, lightning talks and keynote address.
On-demand recordings of online track sessions for four weeks after the event.
Online registration closes on Oct. 8, so don't wait — secure your spot today!
Register for HighEdWeb Annual Conference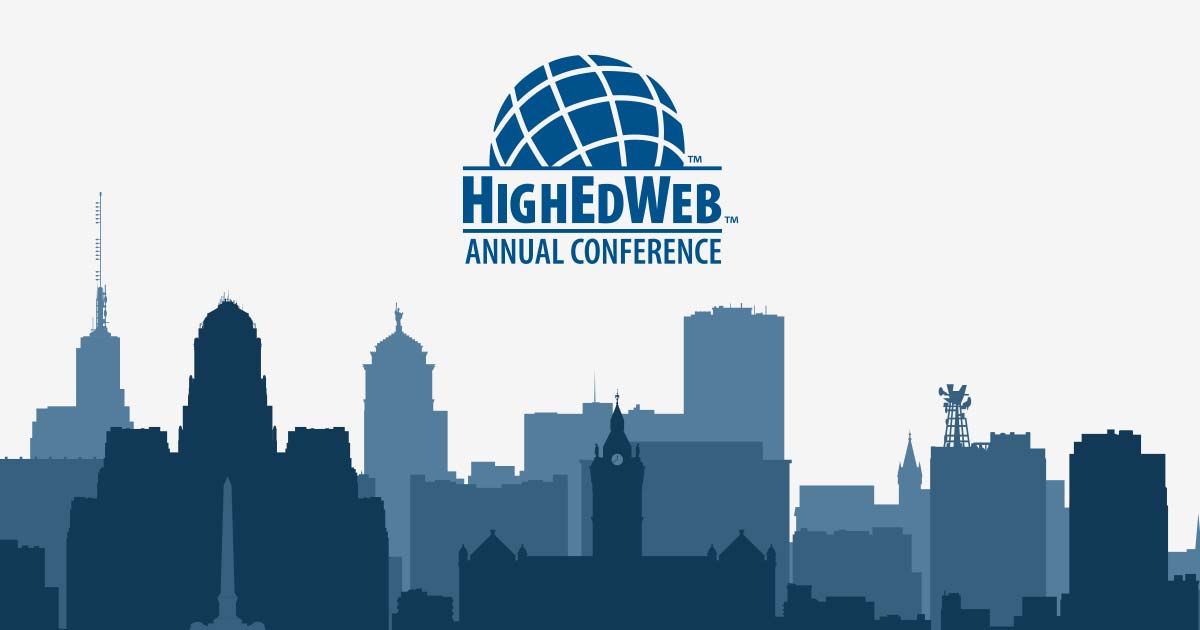 Referrals
Can you connect us with companies and foundations that could provide essential financial support to further the reach of the Teach Access mission? Please email any referrals to Mindy Kolin, Director of Development and Industry Partnerships.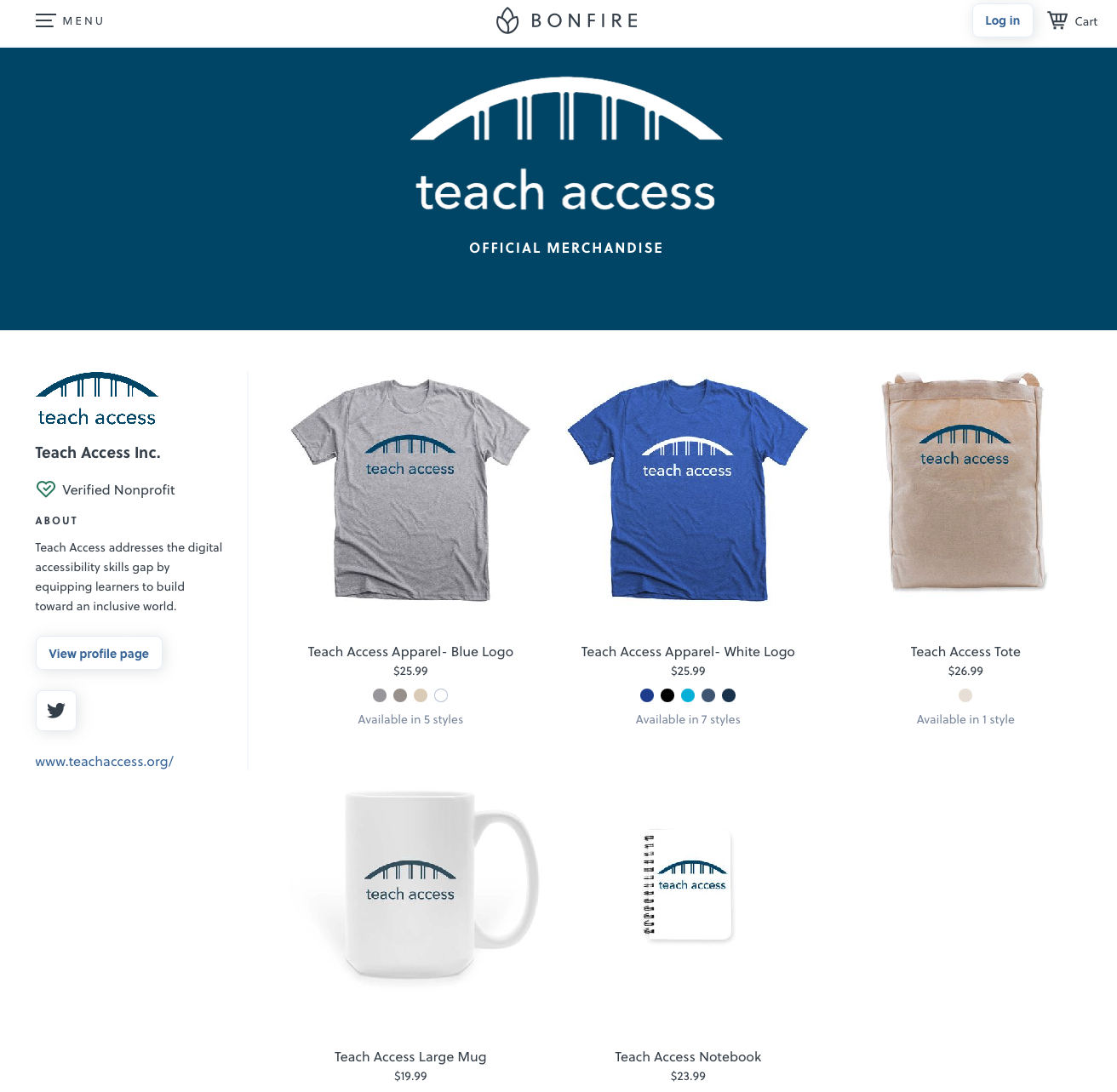 Connect With Us!
Join us on LinkedIn, Twitter, Instagram, and Facebook. Or contact info@teachaccess.org.
Teach Access is a 501(c)(3) public charity registered in the United States, EIN #86-1697668. Contributions are tax-deductible. Please consult your tax advisor for applicable rules and regulations governing tax deductions.