Summary
We hope GAAD was a productive and educational day for you and your organization. We're excited to share happenings from Teach Access, as our growth is occurring at warp speed. Also, we're preparing to celebrate our second birthday as a 501(c)(3) this June, and you can read more about the celebration in this issue.
General Updates
Congrats

 to Aiden Tomkinson!

We are excited to announce that our intern, Aiden Tomkinson, graduated this month from Michigan State University's Honors College with a Bachelor's Degree in Experience Architecture and a concentration in Mathematics. Hire Aiden while you can, she is looking for a UX design job!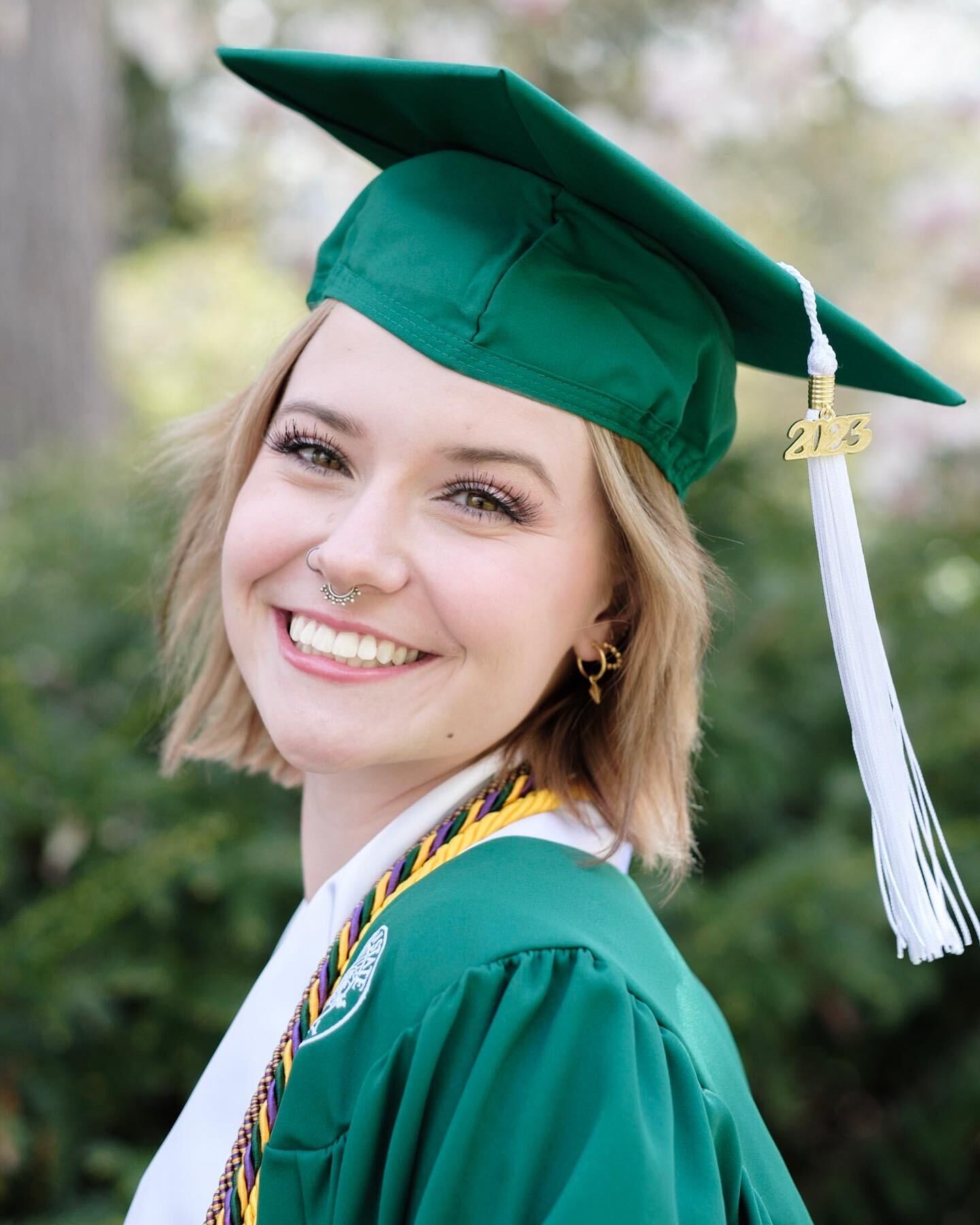 2023 Faculty Grant Award Winners
Teach Access was excited to announce the 2023 faculty grant recipients on Thursday, May 18th, Global Accessibility Awareness Day (GAAD). 19 recipients were awarded a grant of $1,000-$5,000 to support the creation and delivery of accessibility-infused college curricula.
Access

ible Technology Skills Gap

In Fall 2022, Teach Access created a new Accessibility Skills Gap Survey, which was inspired by a 2018 report released by the Partnership on Employment and Accessible Technology (PEAT). Much has happened since 2018, and we wanted to know where gaps exist in 2022. We updated the questions so that the new report would accurately reflect the accessibility skills that currently exist within the workforce, measure changes since 2018, and highlight new focus areas that can help us all improve.

This initial summary of findings provides an overview of the Accessible Technology Skills Gap and suggests how you can build your own bridge toward an accessible future. The white paper with a more thorough analysis of the results will be released on Friday, June 2, 2023.
Bridging the Accessible Technology Skills Gap
AFB Leadership Conference
In April, Aiden Tomkinson and Kate Sonka attended and presented at the American Foundation for the Blind (AFB) Leadership Conference. Kate participated in the general session panel, "Digital Inclusion by Design," talking about how higher education institutions, companies, nonprofit organizations, and individuals can play their parts to ensure digital inclusion by design happens from the start. Kate and Aiden presented "Infusing Accessibility Skills into Higher Education," where Aiden shared her experience as a student trying to learn about these topics and they both highlighted the work of Teach Access. We're grateful for the opportunity to present and make new connections!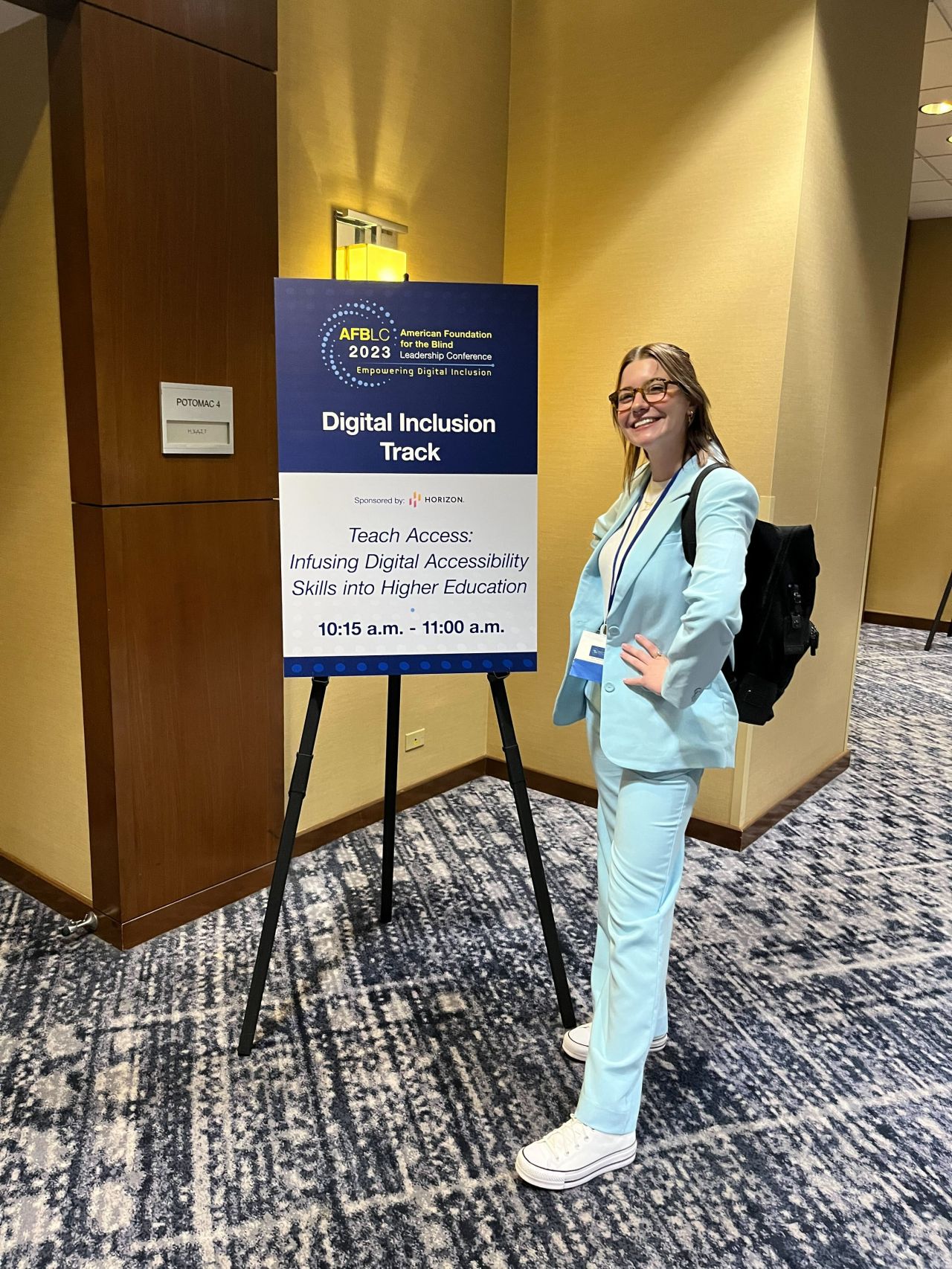 California State University Northridge (CSUN)
Teach Access culminated its Faculty Fellowship Pilot Program on May 12 with the Tech Inclusiveness Summit. This event was organized in collaboration with the a11y+ at California State University Northridge and brought together over 80 educators, students, and professionals from various industries. Before the Summit, Kate and Rolando met with representatives from CSUN's Global Hispanic Serving Institution (HSI) Equity Innovation Hub, whose goal is to transform HSIs throughout the California State University and nation in order to increase student success and equip Latinx and other historically underserved students with skills for high-demand careers in STEM.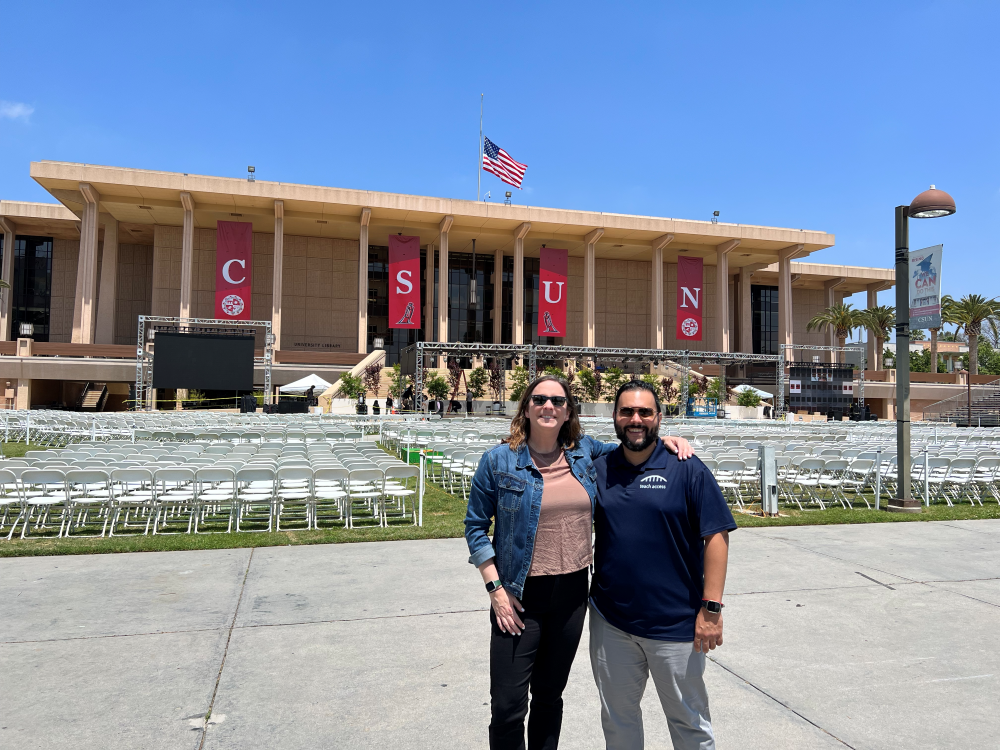 Kate Sonka, Executive Director, and Rolando Mendez, Director of Education, standing in front of the CSUN Library.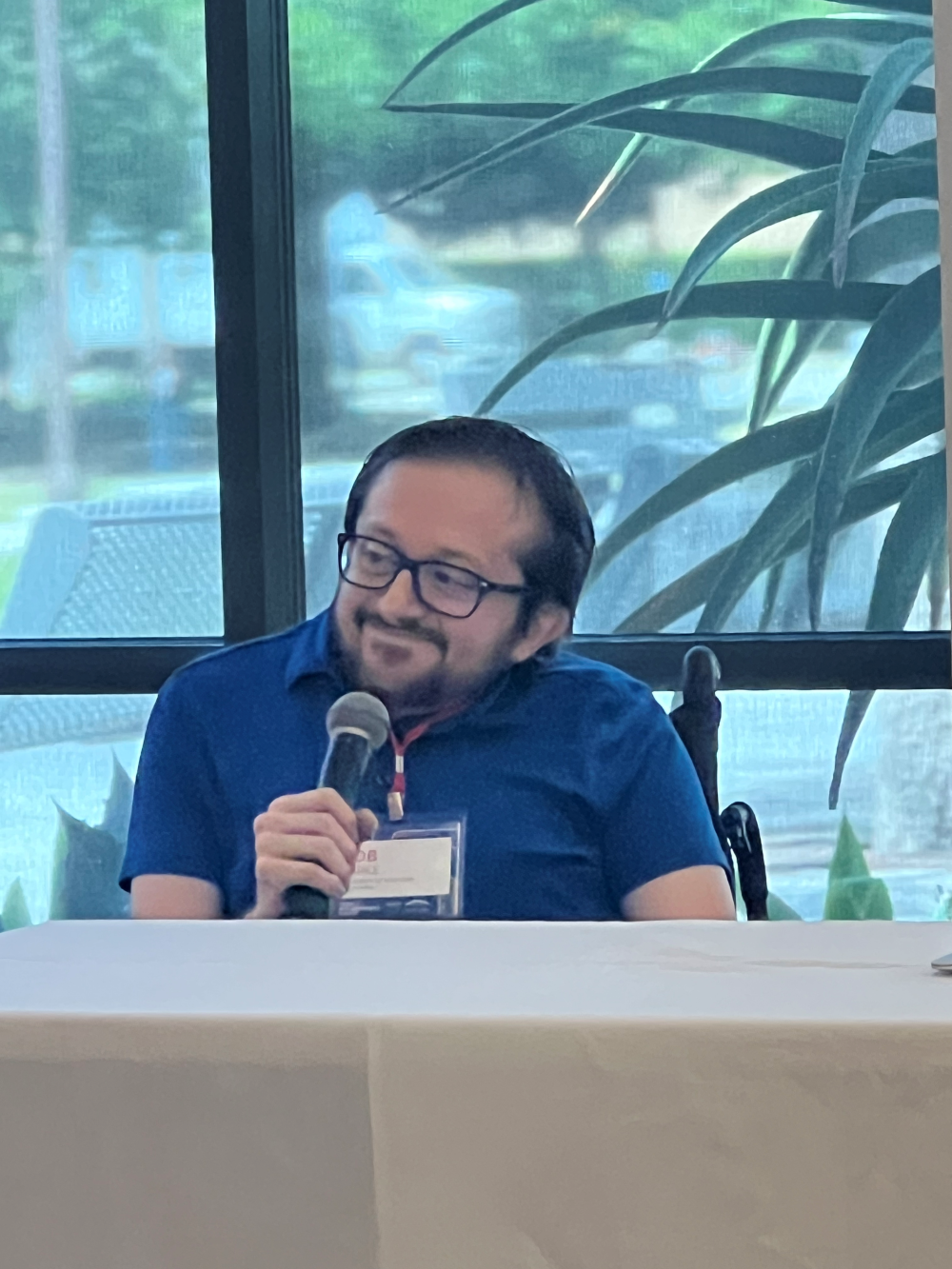 Rob Parke, Associate Professor of Information Technology Practice at the University of Southern California (USC), represented the academic sector in the Tech Inclusiveness panel.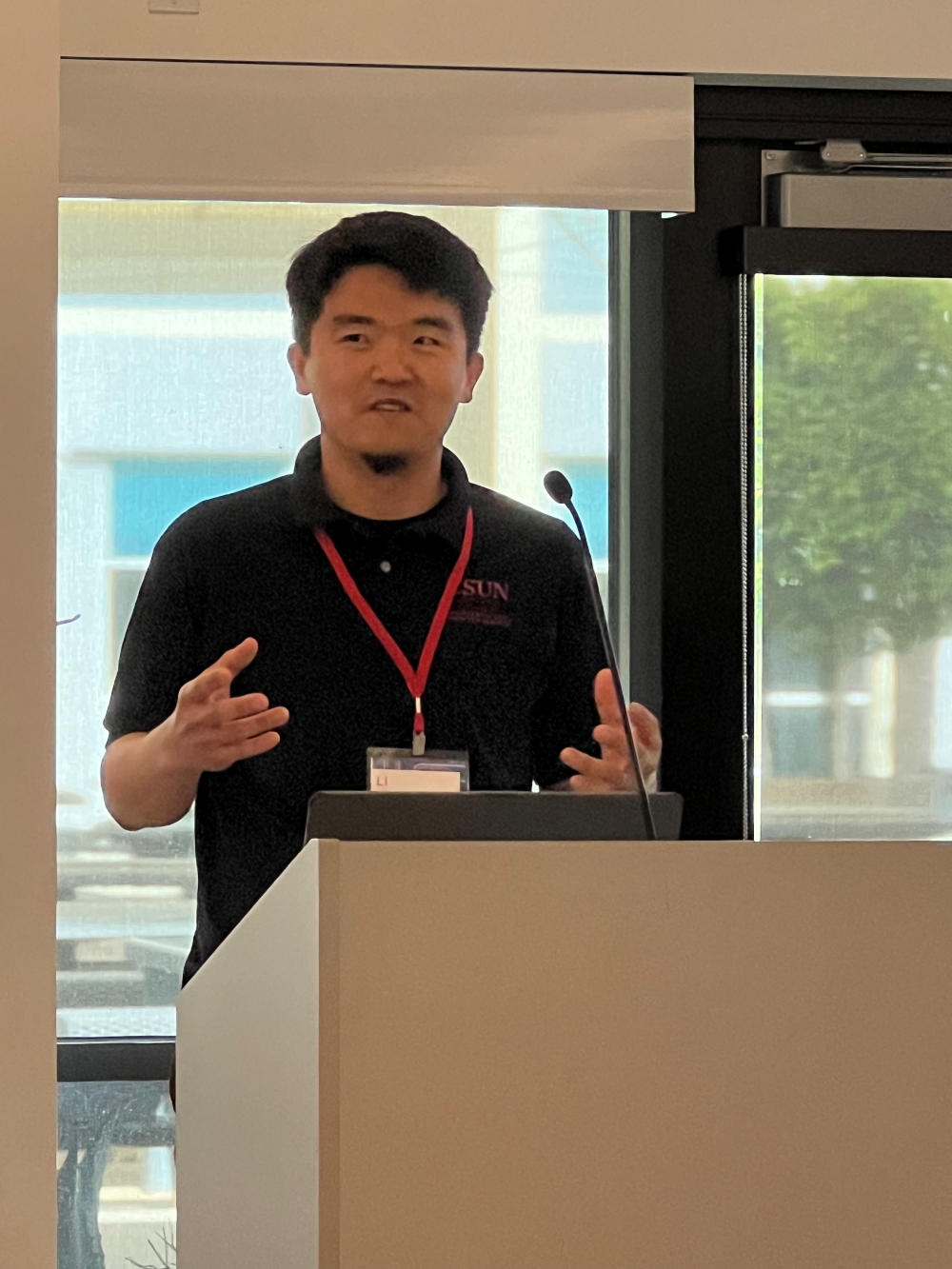 Dr. Li Liu, Associate Professor of Computer Science at California State University Northridge (CSUN), offering the welcoming remarks at the Tech Inclusiveness Summit.
Program Updates
2023 Virtual Study Away
The Spring 2023 Virtual Study Away program was held during the month of April and consisted of three sessions focusing on the basics of accessibility and disability. Thank you to all speakers and panelists who joined and made this program possible.
A special thanks to Teach Access partner Marc Thompson from the University of Illinois Urbana-Champaign for giving all of the students who participated in the Spring 2023 Virtual Study Away free access to the Coursera course "An Introduction to Accessibility and Inclusive Design." This is a great opportunity that allows the students to continue learning and growing their knowledge of accessibility.
Access

ibility Skills Hiring Toolkit

Can you code and build out the design of a GitHub site with HTML & CSS? We're looking for someone to join the Project Team to manage the back end and ensure the Accessibility Skills Hiring Toolkit remains accessible.We are also looking for someone who can help create a process for accepting translations of the contents of the Toolkit. If you're interested, please email Mindy@teachaccess.org
Alumni Network
We've got more than 25 alum in our directory so far, but we know there are many more. If you've received a faculty grant or participated as a student in Study Away, we'd love you to join the new Alumni Network! Alums of our programs are looking to collaborate further and build resources to drive the mission of digital accessibility on their campuses and in their organizations. We will not share the directory publicly unless you note you are willing to be contacted as an expert speaker in your field. Contact Mindy@teachaccess.org for more information.
Upcoming Events
Teach Access is on the move!  Will you be at any of these upcoming events? We love connecting in person. Please email info@teachaccess to let us know!
June 1,

2023

:

Access

ible EdTech For All, a New America & US Dept of Education Office of Educational Technology Convening; Washington D.C.
June 9,

2023

:

Teach

Access

Quarterly Membership Meeting; Virtual (1pm ET / 10am PT)
July 18-19,

2023

: South Carolina Department of Education

Access

ibility Boot Camp; Columbia, SC
September 8-9,

2023

: Detroit Design Jam; Detroit, MI
October 25-27,

2023

: WCET Annual Meeting; New Orleans, LA
Celebrating our 501 (c)(3) Birthday!
It's hard to believe that on June 14, it will be two years since we received our 501(c)(3) status! To celebrate, starting June 1 we're launching our Building Bridges Collective where you can donate to support all things Teach Access. Join during the month of June and you'll receive limited edition Building Bridges Collective Founding Member swag! Can't wait and want more information now, email Mindy@teachaccess.org.Don't forget to submit your gift for your matching grant program, and if we're not already an approved nonprofit, we would love to become one.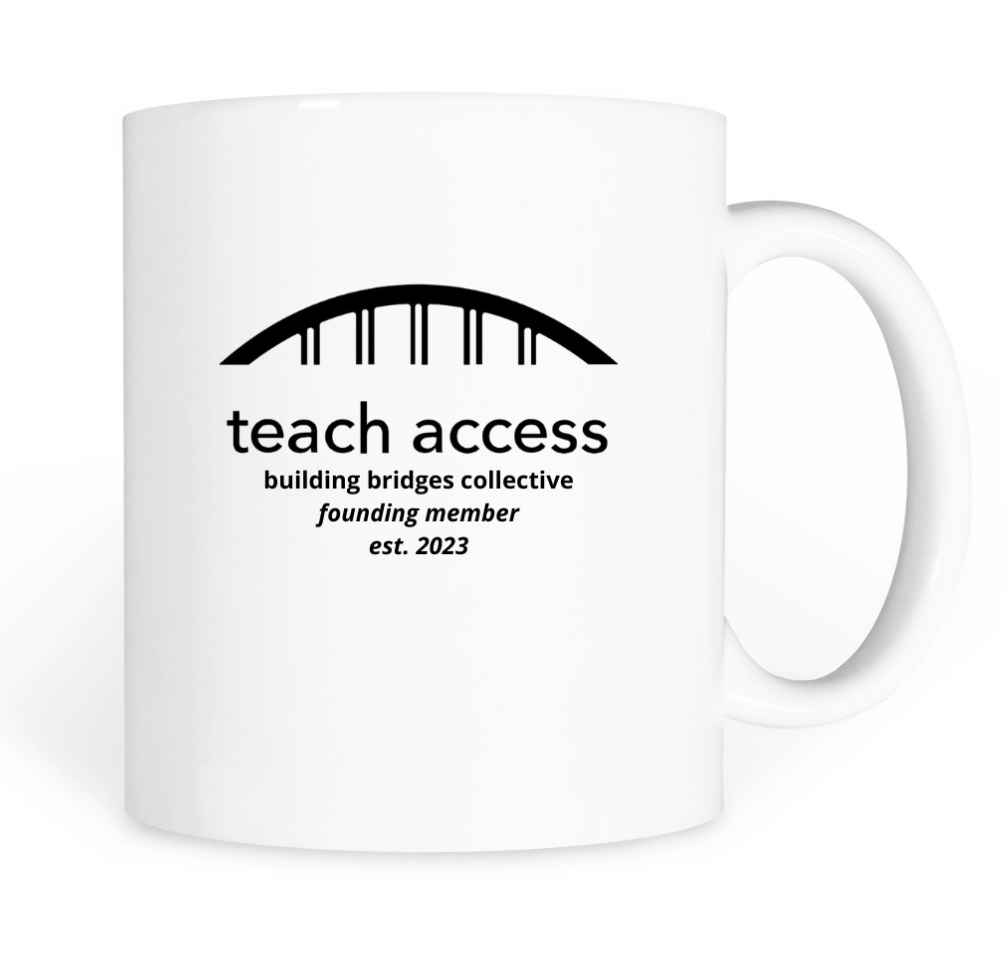 Share Your News!
We know there is a lot of good accessibility work happening everywhere and we'd love to know about it! Maybe you are hosting an accessibility conference? Or teaching a new course that covers accessibility? Or maybe your company is starting a new accessibility initiative? Do you have a new resource that we could share? Let us know so we can share it on our social networks, too!
Tell Us Your Accessibility News!
Connect With Us!
Join us on LinkedIn, Twitter, Facebook, and Instagram. Or contact info@teachaccess.org.
Teach Access is a 501(c)(3) public charity registered in the United States, EIN #86-1697668. Contributions are tax-deductible. Please consult your tax advisor for applicable rules and regulations governing tax deductions.