Dear Teach Access members, supporters, and champions,
We are happy to share our activities and accomplishments since our last update. Teach Access membership is growing and we are achieving recognition for our successes in driving the movement to make accessible technology mainstream. We continue to enhance our efforts to increase accessibility awareness and to ensure the fundamentals of digital accessibility are included in college and university technology curricula.
Teach Access wins the Shorty Social Good Award for the best B2B Partnership!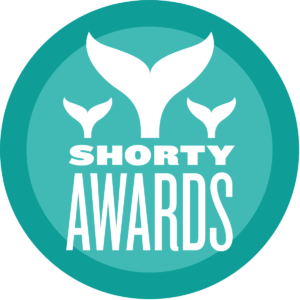 Verizon Media's Accessibility marketing and outreach initiative funded a submission for Teach Access to the Shorty Social Good awards, under the categories of B2B and Accessibility. The Accessibility category is new to the Shorty Awards this year, and "honors a program, project or initiative executed to provide complete access and support for people with disabilities."
Teach Access Faculty Grantees present at ASSETS conference
Check out research by Kate Sonka of Michigan State University College of Arts & Letters, Claire Kearney-Volpe of New York University, and Devorah Kletenik, Deborah Sturm, and Amy Hurst of The City University of New York. As a result of our faculty grants, student confidence in a11y-related concepts increased!
Universal Design into University Curriculum (UDUC) survey results are in!
Thanks to all who shared Howard Kramer's survey invitation to gauge the benefits of college level courses that include accessibility and Universal Design topics with your students and colleagues. 70% of respondents to Accessing Higher Ground's UDUC survey reported that learning about universal design and #ally in college was valuable to them in employment, academics or other areas.
Web4All 2020 to be held in Taipei, Taiwan April 20-21, 2020
The Web4All '20 Conference is focused on automation for accessibility but all topics are welcome. The deadline for submission of papers is December 17th so there is still time to submit papers. Please encourage students and colleagues to submit. Ted Drake of Intuit, an active member of Teach Access, is the Co-Chair of the Conference. He hopes to be able to work with industry partners to offer a limited number of travel scholarships for students whose submissions have been accepted for presentation.
The newly elected Teach Access Executive Committee
We are pleased to announce the inaugural Teach Access Executive Committee! We are thrilled to have such a high-caliber, dedicated team to help shape the future of Teach Access.
Chair: Laura Allen (Google)
Vice Chair: Sharron Rush (Knowbility)
Secretary: Shea Tanis (University of Colorado – Boulder)
Treasurer: Sean Keegan (California Community Colleges)
At-Large Members: Larry Goldberg (Verizon Media) and Jeff Wieland (Facebook)
New Teach Access Members
Welcome to the members who have joined us over the last few months! A complete list of Teach Access members can be found on our website.
Thank you for your continued support of Teach Access! We look forward to 2020 and our continued success towards closing the accessible technology skills gap.