Teach Access
Technology companies dedicated to accessibility have faced the common challenge of preparing designers, engineers and researchers to think and build inclusively. Similarly, academic programs in design, engineering and HCI are seeking ways to better prepare students to address the needs of diverse populations.
Given this shared challenge, industry, academia and advocacy have now come together to create models for teaching and training students of technology to create accessible experiences.
Ready to become a member?
Questions, thoughts, ideas?
Upcoming Events
Teach Access News
In partnership with: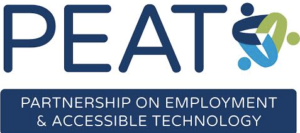 ---