Teach Access
Teach Access is a unique collaboration between academia, industry, and advocates for people with disabilities, formed to address the urgent need to enhance the skills of higher education students as they learn to design and develop mobile and desktop technologies. The goal is to ensure that future technologies are "born accessible," by proliferating fundamental skills and concepts of accessible technology design and development in mainstream design, computer science, and other related disciplines.
The project was founded in 2015 by companies including Adobe, Facebook, Google, HP, Intuit, LinkedIn, Microsoft, The Paciello Group, and Verizon Media (originally Yahoo), and universities including California State University Northridge, Michigan State University, Olin College of Engineering, Rochester Institute of Technology, Stanford University, University of Colorado, University of Michigan, and University of Washington. Tech sector membership has expanded to include Apple, Oracle, Wal-Mart, the Consumer Technology Association Foundation, and additional universities including Utah State University, Cornell University, University of Maryland, Marshall University, Indiana University – Purdue University Indianapolis and more.
Read Study Away Silicon Valley 2019 recaps from Richard Ladner and Ather Sharif
Ready to become a member?
Questions, thoughts, ideas?
Upcoming Events
Teach Access News
In partnership with: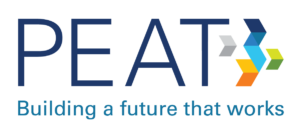 ---